About us
A little about us. Like everything else in life. When we are looking for carpet cleaners in Doncaster we want to get the best balance of quality and value for money.
About us – What does Merlin Clean offer that other carpet cleaners don't?
So what does Merlin Clean offer that other companies don't, or can't? Go on any number of courses designed to help you get your message across and a couple of things stand out. But one thing really stands out. The USP of the firm. So what is a USP? well, it's your unique selling point.
This is a tough one in some ways because if carpet cleaning companies in Doncaster invest in the proper training and stick to what they have paid to learn. All local firms should be a great price and deliver outstanding results. But sadly, this is not the case!
About us – Merlin Clean is not a franchise
We all know the story. we can do a great job ourselves. But pay someone else to do it and what happens. It's just a fact of life that employees are not going to be as motivated to do a great carpet cleaning job as the owner of the firm. They will be on close to minimum wage, perhaps a bonus for doing more on one day. And all the problems that come with that.
But it's not their fault. Their wages are effected if they don't whizz around and get loads of carpets cleaned by the end of the day. That is the problem with a carpet cleaning franchise. The poor franchise owner has to buy and maintain expensive equipment. Machines that the operators don't own, so they care for them less. All the cleaning products and the vans. That is just the start. But then comes the wages. sick pay, the new employers pension contribution money. National insurance. It all adds up.
So even if the carpet cleaning technician was the most conscientious and careful person in the world. The franchise operator still has to find a way to make money out of the job.
About us – Pay less for a better carpet cleaning service in Doncaster
Where does that come from? Simple. Out of your pocket! A franchise or a national company invests heavily in advertising on Adwords. That's googles paid advertising. The top four positions on the page are paid advertising slots. Who pays for those? You got it, You!
They will also spend money on posting thousands of special offer leaflets. One area at a time. More money. I could go on. But you get the picture.
We are different because we are a family firm. We live and work in Doncaster. Just Doncaster. But we don't put out leaflets or pay for Ad words. And we never employ other people to do or top quality carpet cleaning work in Doncaster.
We invest highly in top quality training from The National Carpet Cleaning Association and the IICRC. These are highly respected global organisations. You can not buy into these. You have to take the appropriate training and sit the exams.
So without all the overheads of a national carpet cleaning advertising firm. Or the huge costs of running a franchise with employees etc. Merlin Clean can offer a fantastic, high quality carpet cleaning service at less than half the cost of a franchise. It makes sense, doesn't it?
About us – What else does Merlin Clean offer?
Upholstery cleaning & leather cleaning 
But apart from a great local service. You know that we are in Doncaster. Just a call away if you have a little emergency. Or need a fast and efficient carpet or upholstery clean because of a family get together or some other event.
We can do that for you. Don't forget we make a great job on upholstery. Whether it's fabric or leather. We also provide and apply a suitable leather protector for your type of leather sofa. This is something that we do every time. Most leather cleaners in Doncaster will charge you extra for leather protector. It is not an option for us. In our opinion there is no point deep cleaning a leather sofa and not finishing properly with a leather protector that is selected for your type of leather. We supply and apply leather protector as part of the job. Not an extra.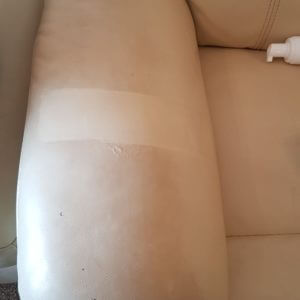 Merlin Clean – Not just carpet & upholstery cleaning
We are trained to clean all types of carpets. If you need specialist advice on carpet cleaning or upholstery cleaning call us today. Always happy to advise you free of charge. We will even pop in to have to look for you. It does not take us out of the way, we only work in Doncaster.
we never charge for a survey or advice and we never expect you to make a booking with us. We will advise you and leave it with you. This goes for all carpet cleaning, Leather and upholstery cleaning.
It's fair to say that with most carpet, upholstery or leather cleaning. We can give you a price over the phone. But you may feel more comfortable sending us an email with some photos. Using the text a quote service. Or contacting us through facebook with some photos or a message. which ever way is good for you.
So to summarise:
Merlin Clean is a local Doncaster family firm. Highly trained in carpet and upholstery cleaning including leather.
We can deliver amazing value because we never hire outside labour. But we never push leaflets through your door, or pay google to advertise for us. See our sitemap for more pages of information
Call us today for great service and fantastic results.
Call today on: 01302 272101
Text a quote: 07849 654413
#carpetcleanersdoncaster